Some very satisfied clients!
A picture is worth a thousand words, which means a thousand pictures is REALLY BIG.  Here are some visual word-salads for your viewing pleasure.  They represent clients who enjoyed my work and did not throw me into the lion's den after-the-fact.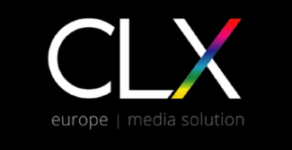 Naming Names
Clients like Taco Bell, Pacific Medical Systems Inc., Avaya Inc., Cingular Wireless, Wayforward Games, Neon Harbor Entertainment, Mint Potion, and many others have trusted their work with George's voice.
The style needs of the clients are as different as the variety of clients shown above.  Each has their own needs for their own products, services, and projects.
No matter the style, type, length, and urgency, we have you covered!
"Working with George is always a pleasure. We've collaborated on some wild and offbeat projects, and he's always grasped the feel right away, nailing character voices out of the gate. His range is just terrific."
"Search YouTube for 'Hyper Camelot.' George is the bass singer AND the narrator. My only regret is that this testimonial can't be 3 pages of gushing about one of my funniest, most talented friends."
"George was always very attentive and kind to us. Our final client asked for a couple of small adjustments and George was always willing to collaborate, and he recorded them very quickly!"
"George was great to work with! He was speedy and provided a great read based off my direction notes!"
"Having George work his vocal magic on Rocked 'n Loaded was the one very important professional touch which added that last bit of polish and attitude that the project was missing. He knows how to use his voice to create a memorable vibe that conveys the feel and atmosphere I have in my head, and on top of that he's an absolute pleasure to work with!"